Business Insurance
Nexus offers a robust line of business insurance
products designed to give you optimum protection.
We offer a wide range of business products
With our expertise, we can develop the right insurance program that fits your business needs and goals.
CUSTOM RISK SOLUTIONS INDUSTRY TAILORED

Risk solutions require customization tailored to your industry.  If you have a business that requires more complex underwriting or coverage that is not readily available or offered by most insurance companies, then we can help. Let's work together to come up with a solution to meet your requirements.
Here are examples of some of the more risk solution specialized policies we can offer:
Environmental / Pollution Liability
Commercial Marine
Umbrella and Excess Liability
Directors' and Officers' Liability for both Profit and Non-profit companies
Credit / Accounts Receivable Insurance
Employment Practices Liability
Cargo / Transportation
MANUFACTURERS & WHOLESALERS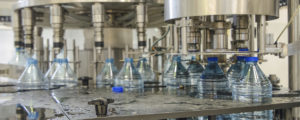 We help you protect your income so you can have peace of mind. We understand the risks associated with your industry and the impact on your production and revenue. These risks may result in potential lawsuits brought by purchasers and/or users of their products.   Let us design a business insurance program that will help protect your company against these potential issues. We offer solutions to the following exposures
Business Contents
Product Liability
Business Interruption
Loss of Accounts Receivable
Goods in Transit
Product Recall
Equipment Breakdown
and many more
INSURANCE FOR SMALL BUSINESS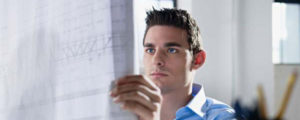 We are committed to helping you minimize your financial losses through an effective business resumption strategy. We will work with you to provide you with a customized policy or policies to fit your needs. We invest time in fully understanding your current situation, risks and future needs. We often find that business owners are overpaying for coverages that are not in line with their business needs.  A business insurance policy can be tailored to cover a variety of exposures such as:
Liability Building and Equipment
Stock and Materials
Theft and Vandalism
Business Operations
Earnings and Profitability
Mechanical Breakdown Coverage
Director's and Officer's Liability and more
PROFESSIONAL / ERRORS & OMISSIONS

Liability insurance for Errors and Omissions gives you coverage over and above a general liability policy. As a professional, your insurance needs are different from other types of businesses.  Professionals such as architects and engineers who provide advice or design services have a liability exposure that can be very costly if not managed properly. If a client makes a claim against you due to an error or omission by you or an employee, you may be held liable.
A Commercial General Liability policy will not generally provide coverage you need. It tends to be limited to property damage and bodily injury caused to others and not to financial loss resulting from incorrect or bad advice or a failure to render services.  Errors and omissions liability insurance helps protect against these threats, whether or not they have merit.
Call Nexus Insurance Brokers today and let one of our professional advisors take a second look at your policy. We will make sure you are offered the broadest coverage at the best possible premium.