Giving Back to our Community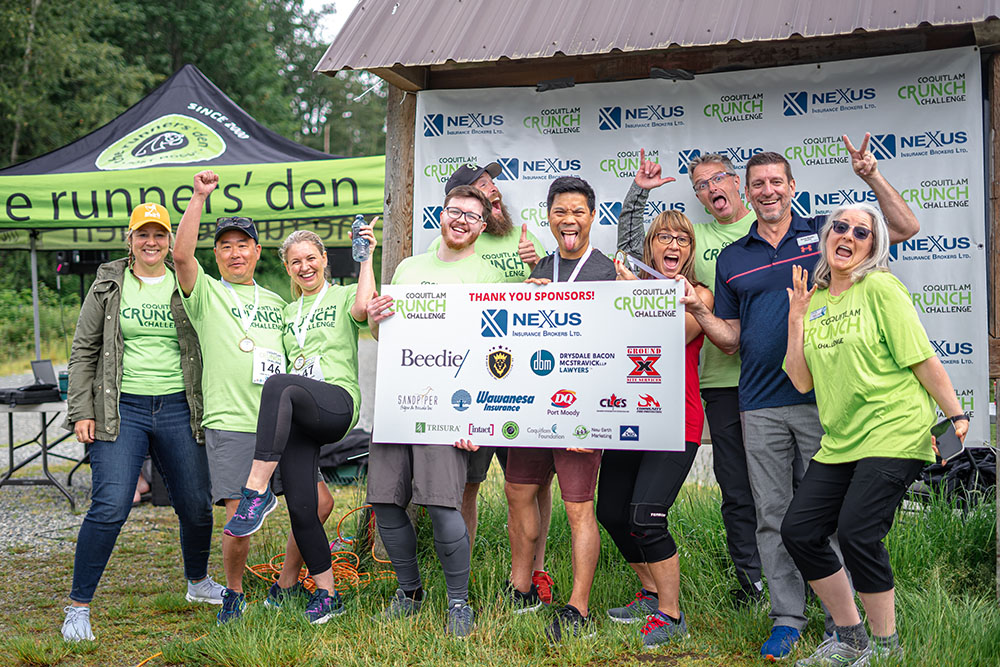 The Coquitlam Crunch Challenge, has been brought back after its two-year break! This year's event was a huge success, with the biggest turnout that this event has ever seen!
For those unfamiliar with The Coquitlam Crunch Challenge, it is an uphill running community event at the Coquitlam Crunch trail. All of the proceeds of the races go to the Coquitlam Foundation's Community Diversity fund.
2022 marks the 11th time the community building event has been hosted. We are thrilled to see it return with such a strong turnout for the first year Nexus Insurance Brokers hosted it.
The Coquitlam Crunch Challenge is not just about getting active and raising funds for a good cause – it's also about bringing our community together. We had such a great time seeing familiar faces and meeting new ones, all while supporting a cause that is important to us.
We are already looking forward to next year's Coquitlam Crunch Challenge, and we hope to see even more of you there! In the meantime, please consider supporting our community diversity fund if you have the means. Every little bit helps, and we are grateful for your support.
Thank you again for helping to make the Coquitlam Crunch Challenge's return a success!